Is yri.fi a well-functioning system? Check out what the users think!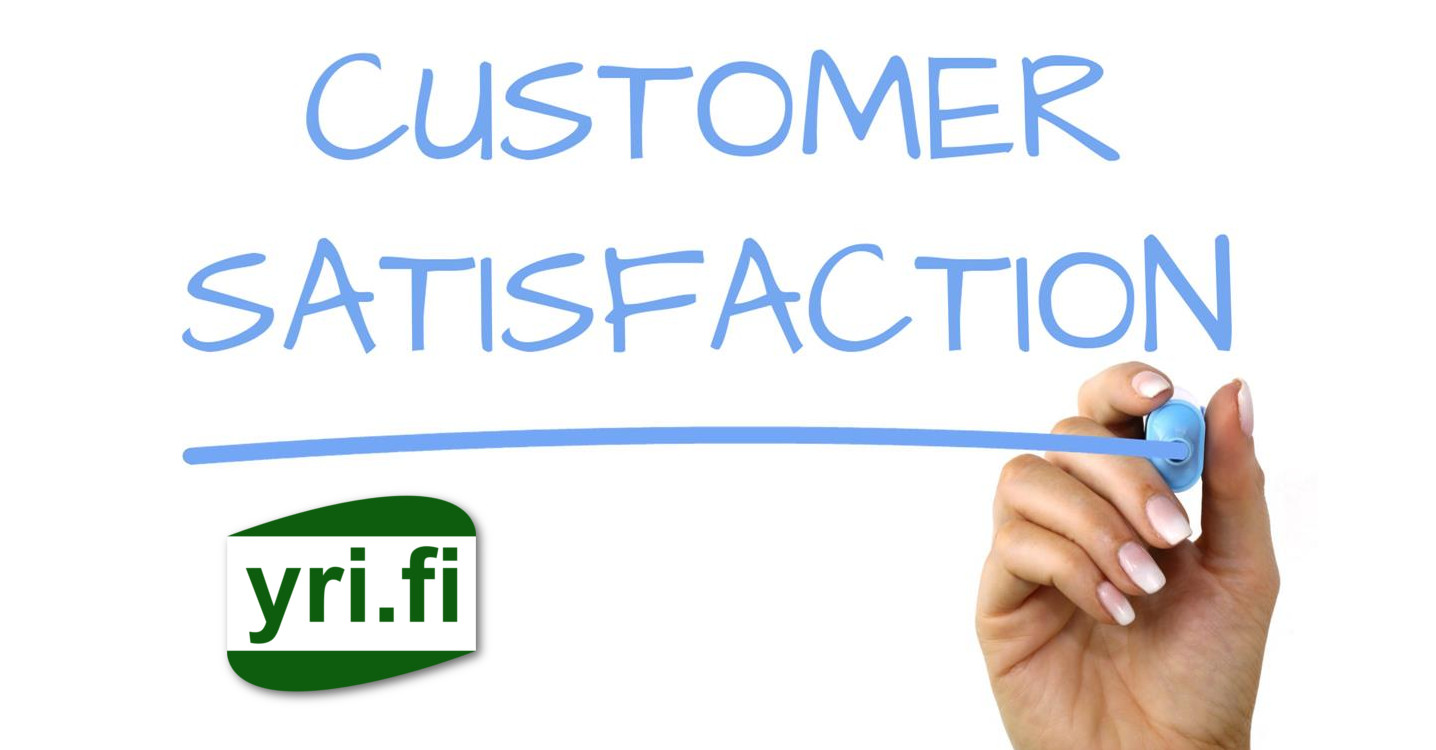 In the fall of 2018 we carried out a customer survey among our customers, with the goal of improving and developing our services. We carried out a Net Promoter Score-survey, and asked our customers the following question:
"Can You please answer the following question, with a number at the scale 1-10 where 1 is the lowest and 10 is the highest score:

How likely is it that You would recommend our services to a friend or colleague?"
The survey was regarding all services developed by LLS Data Ab Oy throughout the years. Among 20 customers who have been using yri.fi during the previous year, the average score was 8,6. Among all the positive feedback we received, a friendly and efficient customer service, as well as a well-functioning system are among our highest accomplishments. We are providing a growing service, and we have already helped many business owners to make their administration more efficient.
Something very important that we have learned from this survey, is that as an owner of a small business, it is worthwhile to spend as much time as possible at Your own firm. Invoicing as well as other business administrative tasks is necessary, but is in many ways a distraction from Your precious time.
Invoicing by Your own is often convenient in the early stages of a new business. However, as Your company is growing and the number of your customers is increasing, it might become very time-consuming. Your business might grow faster than You have ever expected, and You might become overwhelmed with administrative work.
At yri.fi we believe that every business owner deserves spending as much time as possible at his or her own work, as well as being able to invoice the customers without the whole process becoming too complicated. By taking our online-service into usage as early as possible, You will minimise your time spend on invoicing. In addition to that, You are guaranteed to keep track of your invoices, regardless of in what direction Your business is developing. Except for the invoicing system, yri.fi also provides other features, of which can be mentioned integrating the system with your own bank account, accounting as well as managing your receipts! Yri.fi is the result of many years' experience from both business administration and software development. Our co-workers are professionals with long experience from these fields.
Our values are, among other things:
-Excellent customer relations, which means that we are listening carefully to the need of every customer. We are aiming at helping every single business owner in managing his or her invoicing in the best possible way.
-Constant development of our services. The field of IT-services is changing faster than ever before, we are aiming at being constantly up to date and adapting to the needs and demands of both the present and the future.
-Expertise! Our co-workers are all carefully introduced to our systems as well as business administration.
The Net Promoter Score-survey of this fall has shown, that we have a well-functioning solution for the needs of today. With that in regards we are looking optimistically at the future, and are wishing all our customers a pleasant autumn!