Intensive and extensive invoicing for wholesalers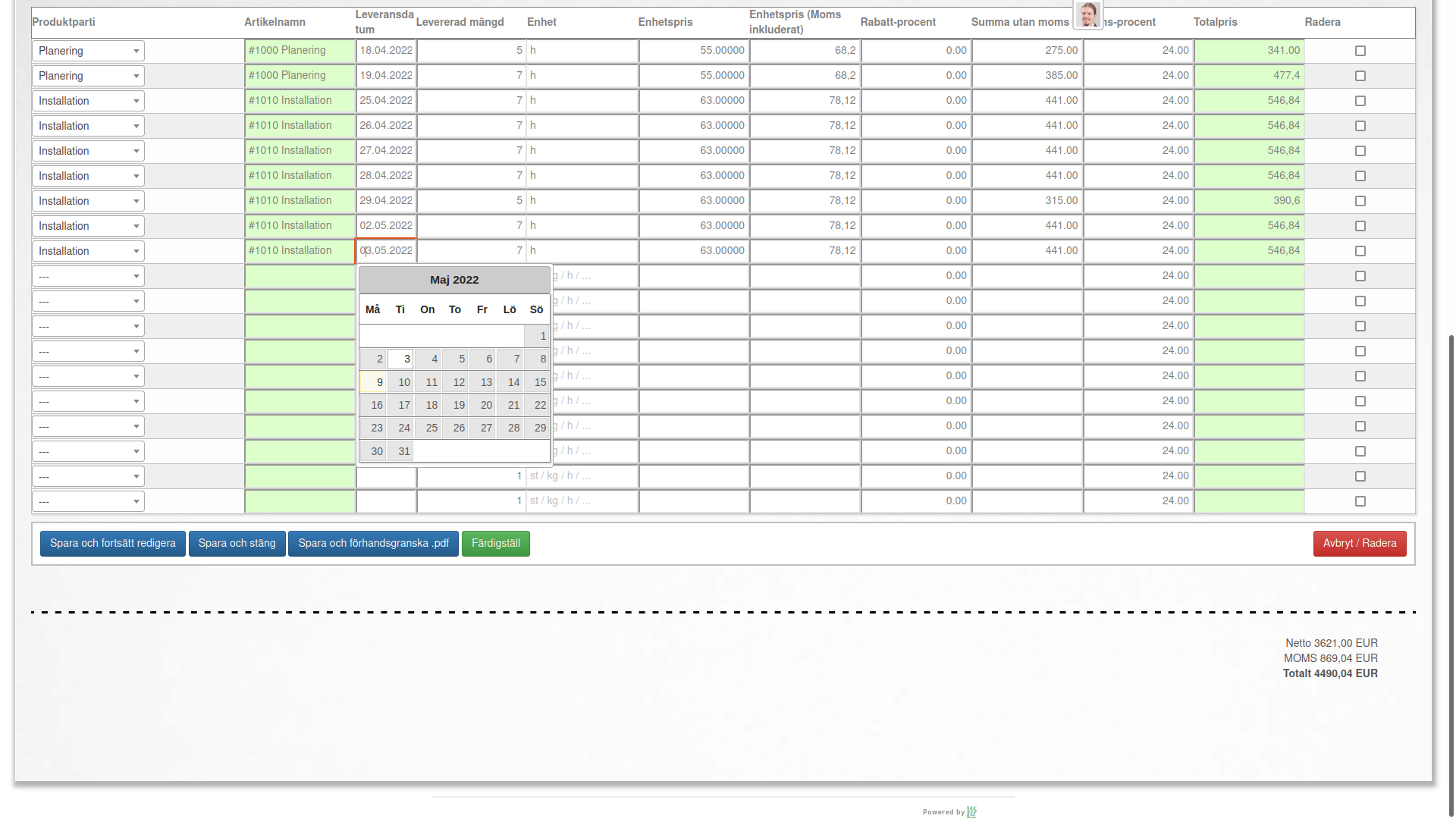 (v1.4)
With the introduction of the invoicing system by a wholesaler in the food industry, it became necessary to make some improvements to the invoicing program. The new customer uses the system very intensively in comparison with our previous customers. Among other things, a new layout was created for invoice editing. The new layout shows the invoice rows in a more compact way and it is easier to get an overview of long invoices with many rows.
Other new features created for this release are:
1. Better handling of products in the product catalog. The unit price is now displayed directly in the product catalog overview.
2. It is possible to require that each invoice row has a product and a delivery date specified. This makes it possible to efficiently obtain a transport list for a customer for a certain date, ie a list of products that that particular customer must have on that date.
3. A new sales report - sales per product. This makes it easier to see which products sell best.
4. It is possible to change the unit price of the product with VAT included on the invoice row. This is an advantage if you are used to stating the price including VAT.
5. When you write a chat message to an employee and the employee is not logged in and reads it, the recipient receives an e-mail notification after a certain time. There will no longer be an email notification per chat message, but a summary, which means there will be no redundant email messages.
If your company has specific needs, feel free to get in touch and tell us about these, so we can see how we could also optimize your invoicing processes!