Group discussions in the chat (rev. 1.3.2)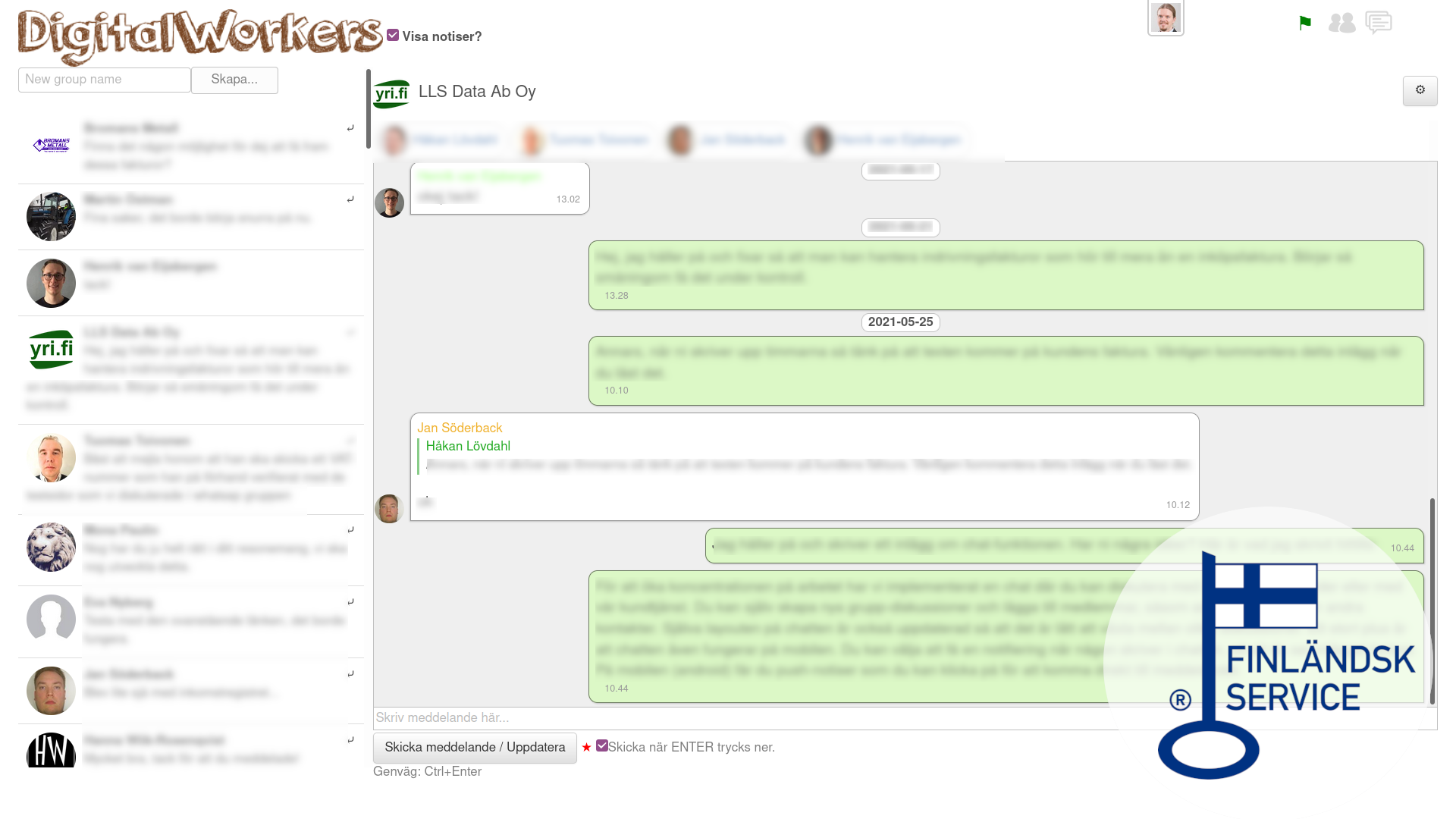 To increase concentration at work, we have implemented a chat where you can discuss with your colleagues, customers or with our customer service. You can create new group discussions yourself and add members, such as co-workers or other contacts. The actual layout of the chat is also updated so that it is easy to switch between different discussions.
A big plus is that the chat also works on the mobile. You can choose to receive a notification when someone writes in the chat, so you can see the post faster. On your mobile (android) you get push notifications that you can click on to get directly to the message.